01
About Us.

JOIN4CS, is a non-governmental, non-profit organization, founded in 2017, aims to support the development of entrepreneurship by facilitating collaborations and synergies among stakeholders from the public sector, the industry, the research and academic community and the civil society at a national and an international level.

JOIN4CS helps:

Entrepreneurs
We identify your talents and specific needs, and we network you with the innovation ecosystem players locally, nationally, and internationally. We offer bespoke training programs to advance your entrepreneurial prospects.

Policy makers
We link relevant EU and national policies and strategies, creating tools and methods on how these policies can best meet local and regional needs identified in local/regional communities, and transferring good practices by adapting them to local characteristics.

Researchers and Academics
We linkresearch agendas with industry goals and facilitate synergies and corporations to meet commonly identified goals.

Civil Society
We offer practical tools for obtaining deeper understanding of the users that interact with various technologies and determine how their behavior, satisfaction and wellbeing transforms industry products, policies, practices, research, and entrepreneurial endeavors.
02
what We do
Strategic Planning
JOIN4CS strives to assist local governments to design, plan and execute their strategic plans going along with the Regional Operational Programmes and the challenges of 21st century
Networks creation
JOIN4CS helps local authorities to develop their networks and to engage all stakeholder required in order to create concrete, measurable and time relevant plans that will turn the planning into action.
Pilot Projects
JOIN4CS undertakes the implementation of pilot projects as a part of an Action Plan of a new approach, a new application, to compose the right project team and to find the necessary project resources.
Capacity Building
JOIN4CS plans, organizes and executes training and coaching activities to build-up capacities on specified target groups and helping individuals to realize the best option to perform their business plans including the design of next steps to fulfil their goals.
Citizens Engangement

Working for and with city and regional governments we recognize how catalytic is the citizen participation in the design process for formulating relevant policies. We carry our online debates, citizen surveys, and implement citizen engagement practices to propose solutions to challenges that citizens face in their everyday lives
Communication Strategy

JOIN4CS designs and executes communication strategies fit for the purposes intended by an organization, authority or company, and provides the means and support to achieve communication goals and transfer the message to the targeting audience..
03
Who We Are

Join4cs partners and external collaborators have decades of experience in helping various stakeholder organizations create fruitful collaborations and creating an impact for society. We bring a wealth of sector-based knowledge in areas such as Energy, Mobility, Food, Bioeconomy and Circular Economy.
Dimitris Kouras
Strategic Management
Paraskevi Gkiourka
Business Mentoring
Nikolaos Ntavos
Energy Expert
Thodoris Gkiourkas
Marketing
05
Projects
We understand your requirement and provide quality works.

ACCESS – European Association: Common Challenges, Experiences of Shared Solutions for Migrants- Europe for Citizens


The project has identified best practices for the facilitation of refugees living conditions at a regional level and determined how the local authorities correspond to the humanitarian crisis in order to design the necessary steps towards the refugees' integration into the local communities.



SYMBIOSIS – Symbiotic Networks of Bio-Waste Sustainable Management, Funded by: Interreg IPA CBC Programme "Greece-North Macedonia 2014-2020"

The main objective of the project is the creation of an integrated, sustainable biowaste management and trading system between the partners of the Region of Western Macedonia in Greece (Region of Florina) and the municipalities of Bitola and Novatsi of the Republic of North Macedonia following the plan of industrial coexistence. The SYMBIOSIS project develops symbiotic networks that bring together companies and stakeholders from all business sectors, aiming to improve industrial resources through the exchange of materials in an environmentally sustainable way.




LESS WASTE II – Promotion of waste prevention and recycling at the cross border area – LESS, Funded by: Interreg IPA CBC "Greece-Albania 2014-2020"


The overall objective of the LESS WASTE-II project is to promote prevention through more sustainable and efficient management of biodegradable waste in the cross-border region of Greece – Repubic of North Macedonia and by targeting organic waste from rural and urban households, restaurants, and green waste.





GREENPOINT-MOB – Development of a mobile Green Point at the cross-border region and promotion of prevention and recycling-GREENPOINT-MOB" funded by: Interreg IPA CBC "Greece-Albania 2014-2020"





The main objective of GREEN POINT ΜΟΒ is to improve the management of recyclable waste (paper, plastic, glass, aluminium, batteries, used oils, electrical and electronic equipment, bulky waste, used clothes, lamps) in remote areas.







TRAP – Transboundary Air Pollution Health Index Development and Implementation,
funded by: Interreg IPA CBC Programme "Greece-North Macedonia 2014-2020".






Cult2Routes – Emerging cultural tourism by discovering hiking and cultural routes
in the CB area 2014-2020"









Authentikk – Authentic Cultural Heritage Preservation and Smart Tourism Development in Korça and Kastoria'.
Co-funded by the European Union and by national funds of the countries participating in the
"Interreg IPA Cross-border Cooperation Programme "Greece – Albania 2014 – 2020"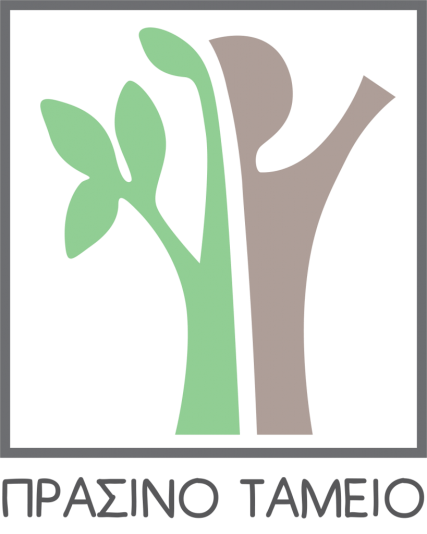 " Utilization of crop residues and wood processing residues from mushroom substrate, to create a coherent building material for the replacement of single-use plastic products"
funded by the GREEN FUND 2020




Business council project



The challenges the project deals with are:
–Difficulties in obtaining business finance,
–Limited access of entrepreneurs to business know-how and to general information and contacts.

The project will overcome the lack of support services for developing competitive products-services and of access / know-how regarding cost saving technologies and inadequate human development and skills.
The main result of the project is the improvement of the business environment in the cross-border area. By achieving a partnership between business representatives and local administrations, one of the main risks identified in any business development plan – political and administrative risk – will be offset. Through this project, connectivity will be achieved between business representatives from each of the priority industries, they will be able to discuss the problems and challenges that everyone faces and discuss good practices and know-how for common problems and constraints.The target group of the project are all business representatives in the priority sectors. This includes both young entrepreneurs and women entrepreneurs. By gaining access to participation in a business council, everyone considered unequal will achieve equality and will be able to express their problems and obstacles that they must overcome. It is the more unequal groups of entrepreneurs who will be more supported by the formation of business councils, because they will overcome a barrier with their inclusion, which will be freely accessible to everyone.
06
Testimonials
We understand your requirement and provide quality works.
"JOIN4CS helps substantially new entrepreneurs to find their way to the business endeavor and to overcome the problems that arise initially which could be crucial for the bussiness sucess. As a Chamber of Commerce in a remote area, we need the support of such organizations in mentoring, consulting and coaching new companies to grow up their businesses. Lately, they engage young entrepreneurs from our area to business growth and export seminars that took place in differnt Europanean countries. Our partners are exciting from the experience and the knowledge gained and we wish for other similar initiatives"
Savvas Sapalidis
Head of Chamber of Commerce of Florina, GR
07
Our Blog-latest News
We realize your prospects for sustainability and prosperity.
Περίληψη ΑΝΑΚΟΙΝΩΣΗΣ υπ' αριθμό ΣΜΕ 01/2021
ΚΟΖΑΝΗ, 06-01-2021
για τη σύναψη ΣΥΜΒΑΣΗΣ ΜΙΣΘΩΣΗΣ ΕΡΓΟΥ Το Ίδρυμα για την Υποστήριξη της Επιχειρηματικότητας - Join4Cs Ανακοινώνει: Τη σύναψη σύμβασης μίσθωσης έργου με ένα (1) άτομο, για την κάλυψη αναγκών της Join4Cs, που εδρεύει στη Κοζάνη, Φαρμάκη 13, 50132, με αντικείμενο την εκτέλεση του ακόλουθου έργου: Συμμετοχή στην ομάδα έργου για την υποστήριξη της υλοποίησης των δράσεων του φυσικού αντικειμένου Διαχείριση και αξιολόγηση έργου, σύνταξη αναφορών προόδου του φυσικού και οικονομικού αντικειμένου του έργου του συγχρηματοδοτούμενου έργου «Business Councils» με ακρωνύμιο BC του Προγράμματος Interreg – V-A Greece – Bulgaria 2014-2020.
ΑΝΑΚΟΙΝΩΣΗ ΠΡΟΘΕΣΗΣ ΣΥΝΑΨΗΣ ΣΥΜΒΑΣΗΣ
KOZANH, 07-02-2022
Το Ίδρυμα για την Υποστήριξη της Επιχειρηματικότητας Join4Cs, στο πλαίσιο των αναγκών και της υλοποίησης του συγχρηματοδοτούμενου έργου «Business Councils» με ακρωνύμιο BC του Προγράμματος "Interreg V-A Greece – Bulgaria 2014-2020
ΑΝΑΚΟΙΝΩΝΕΙ
Την πρόθεση του να προβεί σε απευθείας ανάθεση του έργου «Διαχείριση του έργου Business Councils του Προγράμματος  Ευρωπαϊκής Εδαφικής Συνεργασίας Interreg V-A Greece – Bulgaria 2014-2020 », προϋπολογισμού 5.470,00 € συμπεριλαμβανομένου ΦΠΑ 24%, από την υπογραφή της σύμβασης και έως το τέλος του έργου.
ΑΝΑΚΟΙΝΩΣΗ ΠΡΟΘΕΣΗΣ ΣΥΝΑΨΗΣ ΣΥΜΒΑΣΗΣ
KOZANH, 07-02-2022
Το Ίδρυμα για την Υποστήριξη της Επιχειρηματικότητας Join4Cs, στο πλαίσιο των αναγκών και της υλοποίησης του συγχρηματοδοτούμενου έργου «Business Councils» με ακρωνύμιο BC του Προγράμματος "Interreg V-A Greece – Bulgaria 2014-2020
ΑΝΑΚΟΙΝΩΝΕΙ
Την πρόθεση του να προβεί σε απευθείας ανάθεση του έργου «Διοργάνωση 29 συναντήσεων με εκπροσώπους τοπικών φορέων της Περιφέρειας Ανατολικής Μακεδονίας και Θράκης του Προγράμματος  Ευρωπαϊκής Εδαφικής Συνεργασίας Interreg V-A Greece – Bulgaria 2014-2020», προϋπολογισμού 36.600,00 € συμπεριλαμβανομένου ΦΠΑ 24%, από την υπογραφή της σύμβασης και έως το τέλος του έργου.
ΑΝΑΚΟΙΝΩΣΗ ΠΡΟΘΕΣΗΣ ΣΥΝΑΨΗΣ ΣΥΜΒΑΣΗΣ
KOZANH, 07-02-2022
Το Ίδρυμα για την Υποστήριξη της Επιχειρηματικότητας Join4Cs, στο πλαίσιο των αναγκών και της υλοποίησης του συγχρηματοδοτούμενου έργου «Business Councils» με ακρωνύμιο BC του Προγράμματος "Interreg V-A Greece – Bulgaria 2014-2020
ΑΝΑΚΟΙΝΩΝΕΙ
Την πρόθεση του να προβεί σε απευθείας ανάθεση του έργου «Προετοιμασία του απαραίτητου υλικού για την υλοποίηση των δημόσιων συναντήσεων του Προγράμματος  Ευρωπαϊκής Εδαφικής Συνεργασίας Interreg V-A Greece – Bulgaria 2014-2020», προϋπολογισμού 3.500,00 € συμπεριλαμβανομένου ΦΠΑ 24%, από την υπογραφή της σύμβασης και έως το τέλος του έργου.
Ανακοίνωση
ΚΟΖΑΝΗ, 18/08/2022
Το Ίδρυμα για την Υποστήριξη της Επιχειρηματικότητας Join4Cs, στο πλαίσιο των αναγκών και της υλοποίησης του συγχρηματοδοτούμενου έργου «Business Councils» με ακρωνύμιο BC του Προγράμματος "Interreg V-A Greece – Bulgaria 2014-2020
Το Ίδρυμα για την Υποστήριξη της Επιχειρηματικότητας - Join4Cs ανακοινώνει ότι στα πλαίσια του εγκεκριμένου έργου:
«Business Councils - BC» του προγράμματος Interreg VA Cross-border Cooperation Programme "Greece - Bulgaria 2014-2020" και για την υλοποίηση της δράσης θα προβεί στην «Προμήθεια ενός (1) φορητού υπολογιστή (laptop)»
08
Get in Touch
Contact Details:

Farmaki 13, 50131 Kozani
tel. 24610-34893
mob. 6945-394379
e-mail: join4cs@gmail.com